Welcome to Brooklyn
Coliving in Brooklyn
With 52 distinct neighborhoods, Brooklyn is as dense, diverse and culturally-rich as there is in the country. You won't have to search hard to find amazing cuisines or lit bars. Because of those things, it also happens to be a hot-bed for coliving. If you're looking for coliving in Brooklyn, you've come to the right place.
Price of Coliving in Brooklyn
As with most things, the price of coliving in Brooklyn depends on a couple factors. Coliving can be placed in, essentially, two buckets. The first is a private bedroom in an upscale unit. The second is more like a hostile where there are multiple people in a bedroom and less private space.

Average cost of Coliving per month in a private bedroom: $1,656

Average cost of Coliving per month in a shared bedroom: $945

In short - you can still live in Brooklyn paying less than $1,000 a month if you're open to sharing a room. Private rooms, which grant you more privacy, are still about $600 cheaper than a studio according to the latest data.
Average Lease Length of Coliving in Brooklyn
One of the biggest benefits of coliving is not being on the hook for a long lease. That opens up a whole new world for people who would prefer to live on a month to month lease or who are in Brooklyn temporarily for work.

From our data, shared coliving spaces offer lease lengths starting at one week to one month while renting a private bedroom varies much more greatly. Some companies offer a stay as little as a day (Outsite) while others are offering 9-month leases (Aleph).

Average lease length of Coliving for a private bedroom: 3-4 months

Average lease length of Coliving for a shared bedroom: 3 months
Find Your ColivingCircle in Brooklyn
Coliving is as much about community as it is renting. Many spaces are designed around a specific interest or passion.

Creatives, artists, musicians and designers are drawn to Brooklyn as it's becoming extremely trendy. With such a density of emotionally inteligent people, there are massive opportunities for collaboration and growth.

There are also spaces perfect for business professionals; remote workers who rely on hot coffee, high speed wifi and co-working space. Brooklyn also is home to fast-growing startups. Many freelancers and entrepreneurs find a great home coliving near the water.
What Neighborhoods in Brooklyn Is Coliving In?
Brooklyn is an especially popular place for coliving. You can find a space in the Bed-Stuy, Stuy Heights, Williamsburg, South Williamsburg, Boreum Hill, Park Slope, Bushwick, Crownheights, Flatbush and Prospect Park neighborhoods.
Coliving Spaces in Brooklyn
Outpost Club
Origin
Aleph Living
Outsite
Roomr
Dwell
The Collective
Node
Top City Living
Goal House
Homebase
---
What is Coliving?
Coliving (or co-living) is a form of housing where renters share living space and a set of interests or values. If it sounds new or familiar, it's because it's both. Coliving takes old ideas about co-housing and communal living and sets it to today's background for the modern renter.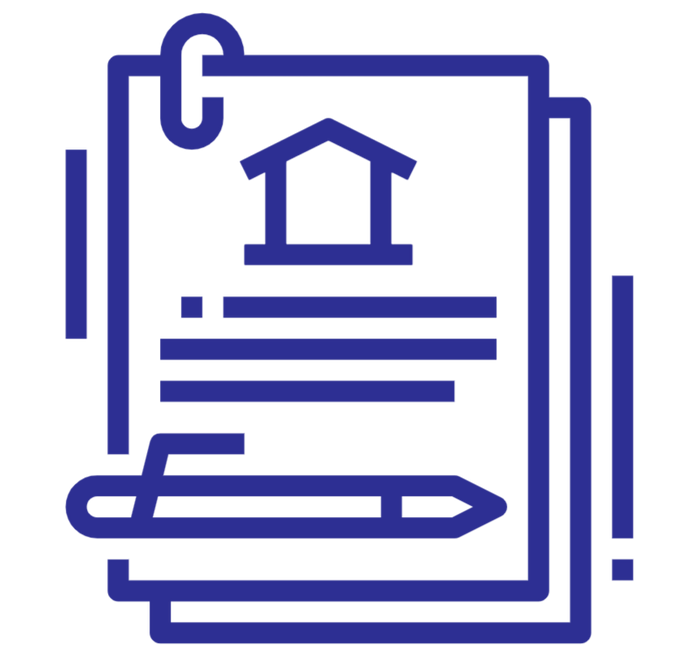 Flexible Lease Lengths
No more getting trapped into long leases, coliving offers short lease lengths perfect for people traveling for work or just wanting to enjoy a new city.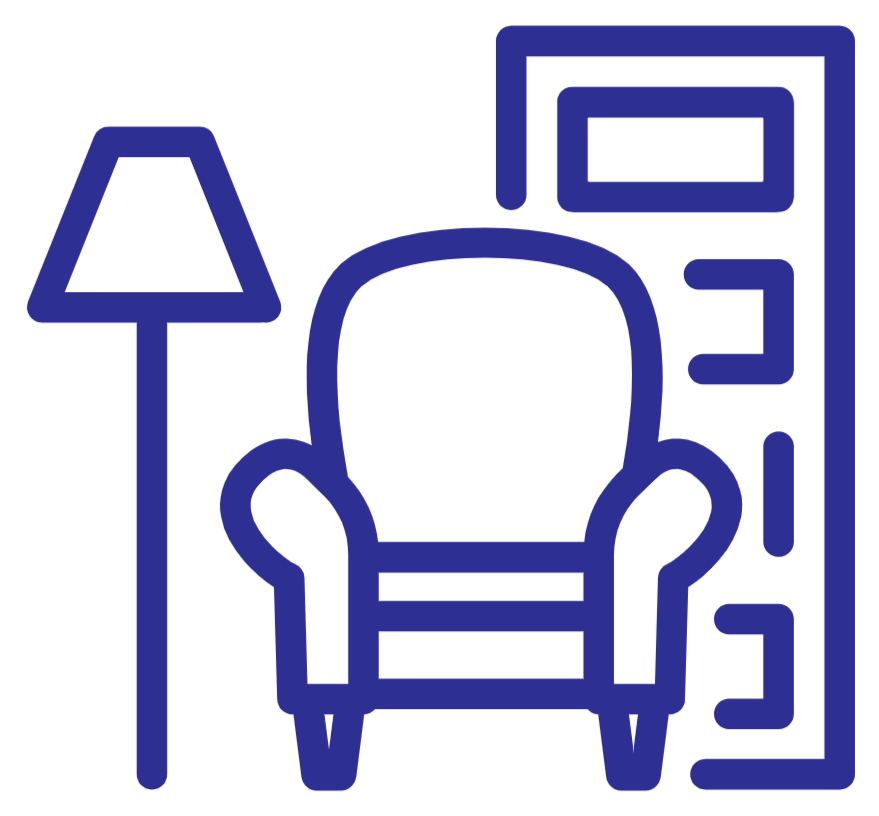 Fully Furnished
Units
Enjoy beautifully crafted spaces with furniture you won't have to worry about moving or paying for. Most units come equipped with a bed, dresser, bathroom essentials and more.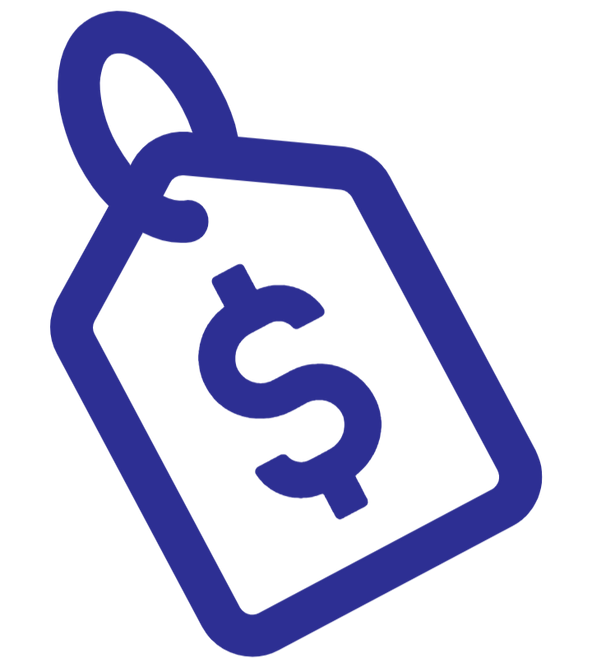 All-Inclusive
Pricing
Pay one inclusive rate for your stay. Setting up the utilities, water, G&S and then cancelling it is a hassle. Most coliving spaces bundle those costs into one flat monthly payment.
---
Top Coliving Spaces in Brooklyn
With nearly a dozen coliving spaces in Brooklyn, Outpost Club is growing precisely because of its passion towards affordable and friendly spaces.

Faced with obstacles like credit checks, agent commissions and rental scams, three Ukranian immigrants founded Outpost Club to make renting less of a hassle. They've succeeded.

They have properties scattered throughout Brooklyn: South Williamsburg, Williamsburg, Bushwick, East Bushwick, Bed-Stuy, Boreum Hil and Flatbush. Each property features beautiful spaces with modern designs and amenities like inclusive-pricing (WiFi, utilities, etc.), Nest security system, a cleaning and maintenance crew and of course fully-furnished private rooms and common areas.
That Coliving Life: Tribe with Rayyan Islam
Coming Soon!
Coliving is More Affordable than a 1-BR Apartment
You'd think with all the benefits of coliving it would be more expensive than traditional renting, but that's not the case. You can save as much as 47% a month in New York City and 43% in San Francisco.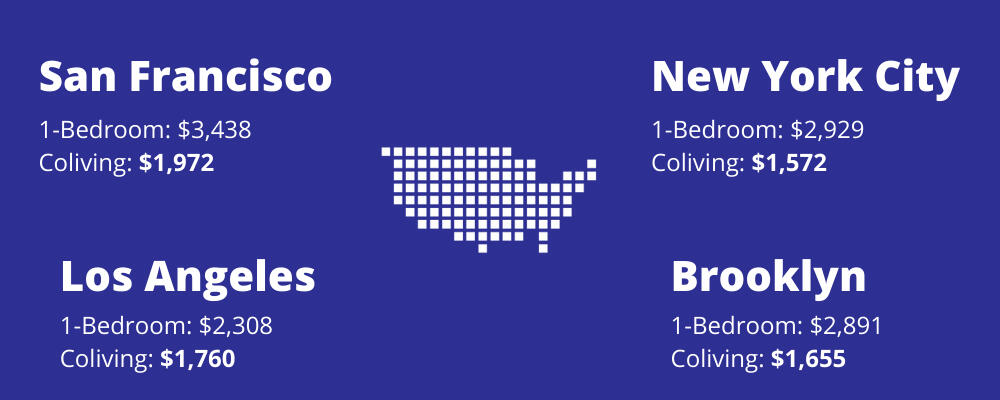 Based on data from RentJungle, RentCafe and our own internal records.
Join Our Waitlist
We'll send periodic updates about the state of coliving, new housing developments and discounts.
ColivingCircle
© Coliving Circle. All rights reserved.